Maeda (Sato*), Ami
Born on June 1, 1995 in Tokyo,Japan. .She is Promoted in July 27,2010 to be a part of Akb48's team A .
She is the ace of 4th generation.

Her Nickname is
Aamin
or
Mayuge
("eyebrow" nickname that often called by her family) and she often use this as a gag.
Her agency is Flos Two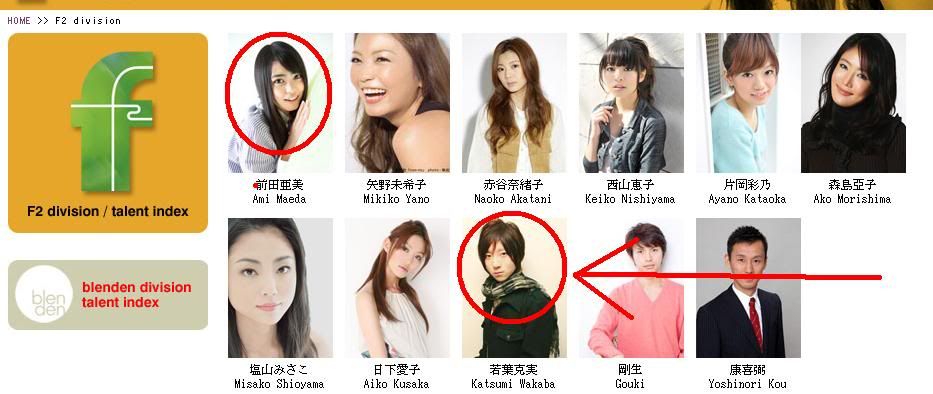 (w/ Wakaba Tatsumi of Tantei Gakuen Q as Kazuma).
Studying on Horikoshi w/ a AKB48's Kenkyuusei Takeuchi Miyu
(14yrs old, Member of Mini skirt, a sub group of AKB48's Kenkyuusei).
She's oshimen is Maeda Atsuko (19yrs. old, Team A, Ace).
She is close to Mikapon(16yrs old, Team B)
She Participated in Danso (a game in AKBingo, Where they Act and Dress like a boy).



She was a butler.



She is said to be a pushed.... but not much.
She only Participated "Chance no Juban" in side-a
(because AKB has their "Side-a" and "side-B")
She participated in many side-b like,
* Kimi no Koto ga Suki Dakara (RIVER)
(the PV was Cute if you want to watch it here's a link:
www.youtube.com/watch
)
* Enkyori Poster (Sakura no Shiori)
(There only 7 of them in this PV. Link:
www.youtube.com/watch
)
* Nusumareta Kuchibiru (Ponytail to Shushu)
(The Theme of the Song is Night in the beach you and me XD Link:
www.youtube.com/watch
)
* Yasai Sisters (Heavy Rotation)
(As you can see the theme is Vegetables ,She's a Chinese Cabbage XD. Link:
www.youtube.com/watch
)
* Boku Dake no value (Beginner)
(Theme: What do girls do in recess time. Sorry no pictures and link, because the downloading so.. )
* Yoyaku Shita Christmas (Chance no Junban)
(It's obvious that the theme is christmas. Link:
www.youtube.com/watch
)
* Kurumi to Dialogue (Chance no Junban)
(Theme is About love/Studying...something like that Link:
www.youtube.com/watch
)
* Guuzen no Juujiro (Sakura no Ki ni Narou)
(The theme is School Love and Chances Link:
www.youtube.com/watch
)
* Sato is her real last name because there is Sato Amina, So they replace her last name to Maeda.
She is on the Akb drama "Majisuka Gakuen II", she's named Mayuge. XD.Aamin is not popular in AKB48. She's not even in Undergirls,
She is only on Theatre girls... So That was the Life of Aamin of being in AKB48 for just 11 mths. I hope you'll be a fan of Akb48 especially Aamin.
And again, Happy Birthday Aamin!!!~
Current Location:

Philippines

Current Mood:

artistic

Current Music:

Kore Kara Wonderland - AKB48